Download: new versions here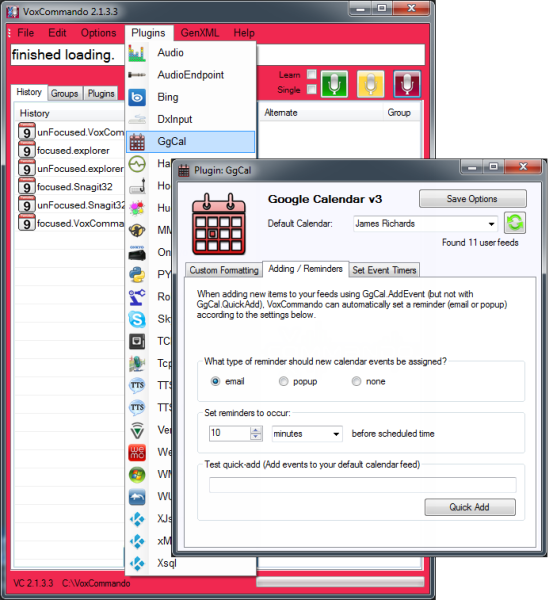 Changelog: version_2.1.3.3
Includes:
Updated Google Calendar plugin (now working with Google's v3 api).  You are no longer required to use a username and password but will be required to allow VC access to your calendar.
GgCal plugin is otherwise mostly the same except for some minor changes to the payloads in timer events.  See GgCal on the wiki for more info.
Preset configurations for Kodi / Helix (XBMC 14) in English, French and German.
Some new actions for the X10 plugin (such as X10.QueryPlc).  See the X10 page on the wiki.