Now with a sexy new outfit
Being feature rich doesn't mean the main UI has to look like a car designed by Homer Simpson, right?
VoxCommando has also dressed itself in a new slimming black outfit. We understand that there are various "new blacks" available  (pink, orange, etc.) but we decided that traditional dark black would be easier on the eyes in home theatre situations.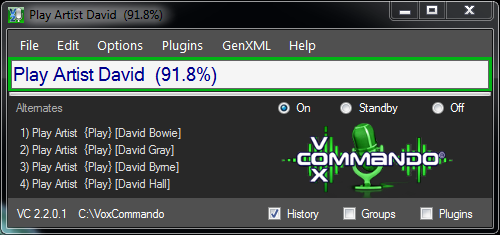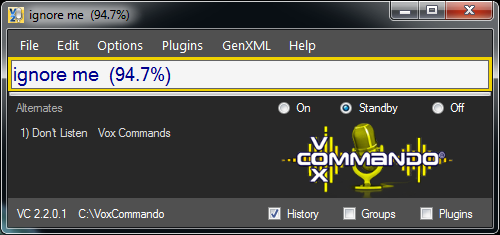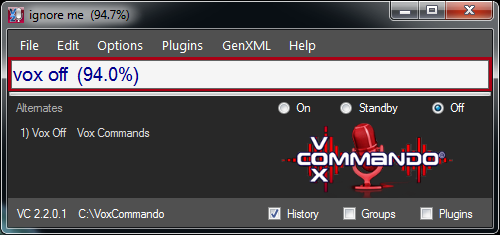 Not to worry though, when it comes time to get things done VoxCommando can still let its belt out and put on some work clothes.
By moving the History, Groups, and Plugins tabs into their own windows, we've simplified the look of the main window, but the added advantage is that you can now view the history, and active groups and plugins, while editing, testing etc.  This also allows you to maximize the history window when necessary.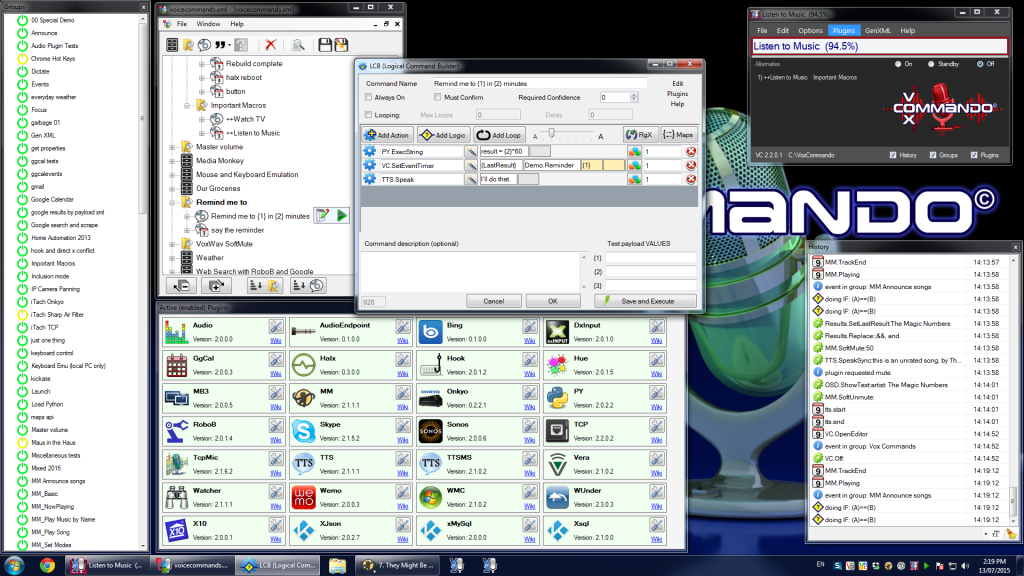 Enjoy the new look in version 2.2.0.6 or later, available now on the downloads page.