VoxCommando is a speech recognition and command utility that interfaces with other applications, with a particular emphasis on multimedia software such as XBMC, MediaMonkey, MediaPortal, JRiver Media Center, iTunes, and Windows Media Center. And the list keeps growing as we develop plugins and new features.

It is also geared towards providing total voice control of your home by working in concert with various home automation products.

VoxCommando is different from other speech recognition applications in that it is extremely customizable. Set it up in a few minutes. Spend years having fun with it, experimenting with ways to make it suit your style. As one of our forum members puts it: "It's a shame I have to work to pay my bills or I'd be all day tinkering with Vox. "
VoxCommando does not usually require training. With a good microphone you can start using it immediately after installation. However, you will most likely want to customize it to your liking, and in some cases a bit of quick training can help improve the experience, especially if you have an accent.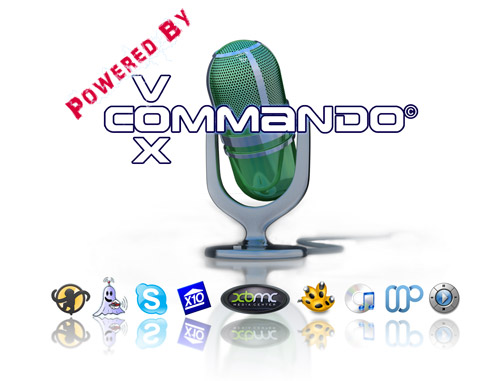 VoxCommando has an active forum and new users who are seeking guidance will not be ignored! If you need assistance, or wish to make feature requests, your posts will be most welcome. It is also easy to share custom command configurations with other forum members, by exporting and importing small .xml files and posting them to the forum.
VoxCommando is actively developed by people who love using it, so it is always growing and improving. New users, and new ideas are always welcome!

Download the trial today and take control of your PC.
The Guide (currently a wiki) should help get you up and running in no time. It still needs a lot of work. Rest assured we will be adding to it. If you would like to contribute to it, please let us know. We would be very happy to have some help!